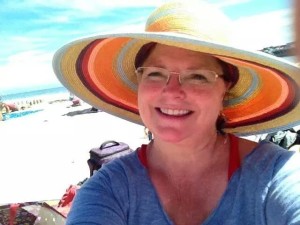 Jolyn Parker is an author, artist, musician, teacher and party planner. She lives in the San Francisco Bay Area and is the founder and director of Joy-n-Delight Services whose mission is to help people experience joy and delight in everyday living through art, music, books and gatherings.
Jolyn is the author of Anyone Can Learn Watercolor Journaling—Yes, You! which is available in paperback and ebook on Amazon.com. In this book she teaches an easy 1‐2‐3 technique that can enable anyone to enjoy watercolor journaling without the need for hours of instruction or years of practice. She shows the reader how to recapture the natural joy of art experienced in early childhood, create colorful travel journals, and overcome the resistance of the inner critic to creative pursuits.
Jolyn hosts monthly brunches for her friends in groups of 10 to 20 and posts recipes and photos on her blog at www.SimpleBrunchIdeas.com. Her emphasis is on recipes, food presentation and decorating ideas that are simple to create yet tasty and impressive to guests.
Jolyn can be reached via email at Jolyn.Kay.Parker@gmail.com.