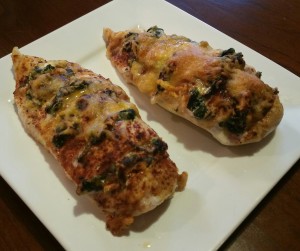 Healthy, tasty and surprisingly simple, this recipe for Hassleback Chicken is one I will use again and again.
The simple description – cut slices in a chicken breast; sauté spinach, stir in ricotta cheese, and stuff the spinach and ricotta into the slices of the chicken breast.  Season with salt, pepper, paprika, top with shredded cheese and bake.  Mmm mmm!
Ingredients:
4 chicken breasts
1 T olive oil
2 cups fresh spinach
1/2 cup ricotta cheese
Spices to taste: recommend paprika, salt, pepper
1/2 cup shredded cheese (cheddar, jack, mixed)
Cut slices in a chicken breast every half inch or so.

2.   Sauté spinach in a little olive oil for just a minute or two until wilted.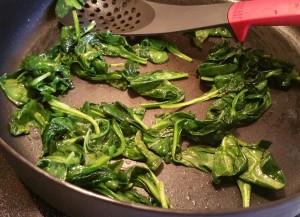 3.  Stir the ricotta cheese into the spinach.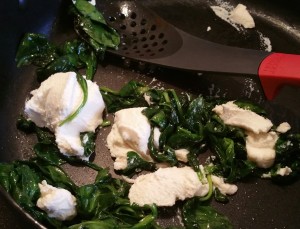 4.  Stuff each chicken breast with the spinach/ricotta.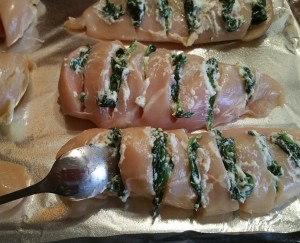 5.  Season with salt, pepper and paprika.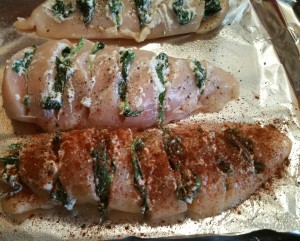 6.  Top with shredded cheese.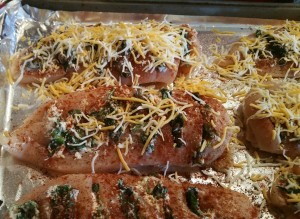 7.  Bake 25 to 30 minutes in a 400 degree oven.
Enjoy!