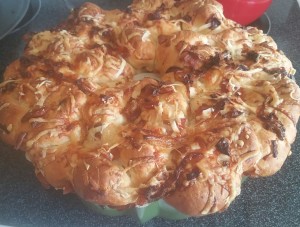 Bacon-anything is a sure hit, but this cheesy bacon monkey bread is sensational.
There are many recipes online for bacon monkey bread, and I tried a few different approaches to see which I like best.  By far my favorite is the recipe found in Christmas With Southern Living (there's an Amazon link to the book below).   I'll give you the step-by-step instructions and then explain the variations I tried.
Ingredients:
5 tablespoons butter
2 sweet onions, sliced thinly
1 32-oz package frozen bread dough, thawed
1 pound bacon, cooked and crumbled
2 cups shredded Gruyère cheese
1.  Sauté onions over medium heat in 2 tablespoons of butter, stirring often, until onions are a caramel color, about 15 minutes.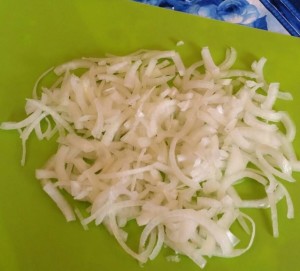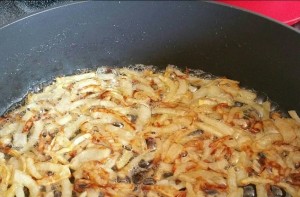 2.  Roll dough into balls the size of large marbles.
3.  Sprinkle ½ cup of bacon and ½ cup of cheese in the bottom of a buttered bundt pan.  Arrange one-third of the dough balls over the cheese and brush with melted butter.  Layer half the onions, ½ cup of bacon and ½ cup of cheese.  Continue layering with the dough balls, onions, bacon and cheese.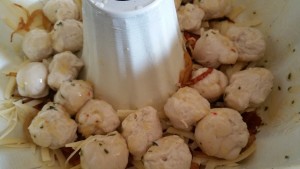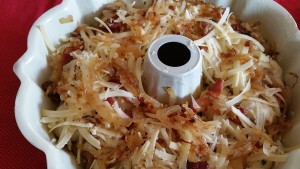 4.  Cover and let rise in a warm place (80 to 85 degrees) for an hour to an hour and a half or until doubled in bulk.  (I left it too long so mine is a little "over the top.")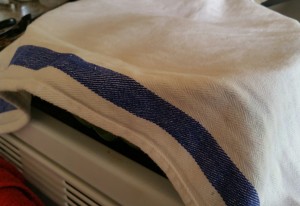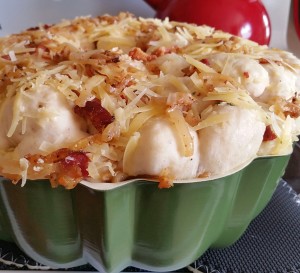 5. Bake at 350 degrees for 35 minutes or until top is golden brown.  Cool in pan on a wire rack 10 minutes; carefully invert bread onto a serving platter.  Serve warm.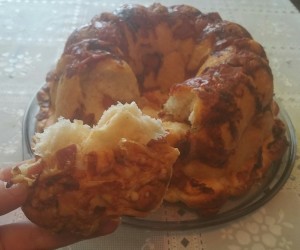 VARIATIONS:
The other recipe for this that I like is found on www.dinnerordessert.com.  This recipe called for using refrigerated pizza dough instead of frozen bread dough and stuffed the bacon, cheese and onions inside each dough ball.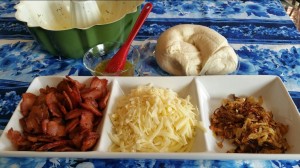 It also uses Rosemary Butter — just sauté garlic in butter for 2-3 minutes and then stir in rosemary for 1 minute.  Yummy!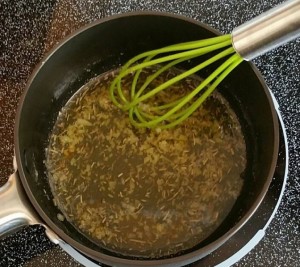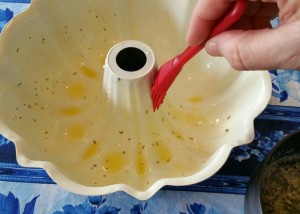 Here's how the finished product looks with the goodies tucked inside: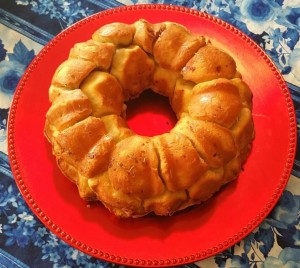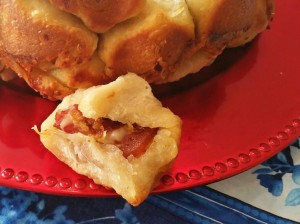 Print-friendly recipe:  Cheesy Bacon & Onion Monkey Bread
Enjoy this along with many of the easy brunch recipes to come.