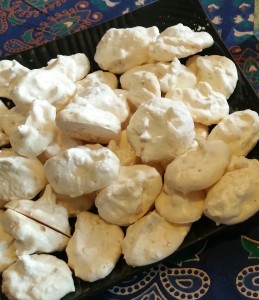 Toasted coconut adds a wonderful flavor and crunch to these lightly sweet cookies – Toasted Coconut Almond Meringues.
For basic meringes, simply mix 3 egg whites and 3/4 cup sugar until stiff peaks form.  Drop by spoonfuls onto a cookie sheet and bake at 200 degrees for 2 hours.   That's it.  But with a few simple additions, you can create a wide variety of flavors.  This is one of my favorites.
1.  In a dry saucepan over medium heat, toast coconut until golden brown, stirring frequently, about 5 minutes.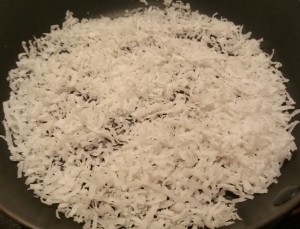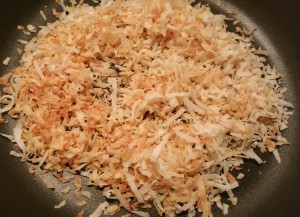 2. In the same way, in a dry saucepan over medium heat, toast finely chopped almonds until golden brown, about 2 to 4 minutes.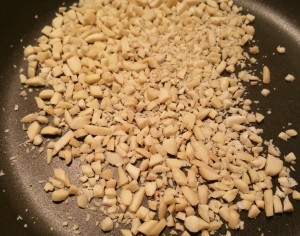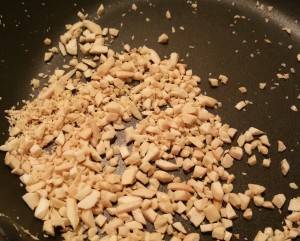 3.  Separate egg whites from yolks.  Here's a helpful YouTube video for four simple ways to separate eggs.  https://www.youtube.com/watch?v=jqGTyqk0G50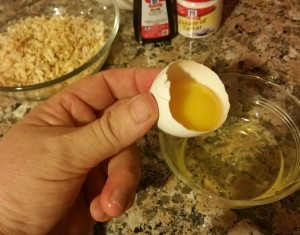 4.  Add cream of tartar to the egg whites and beat on medium speed until soft peaks form.  Continue beating and add sugar one tablespoon at a time until stiff peaks form.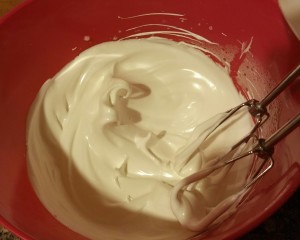 5.  Stir in almond extract and beat 30 seconds.  Using a spatula, fold in coconut and almonds.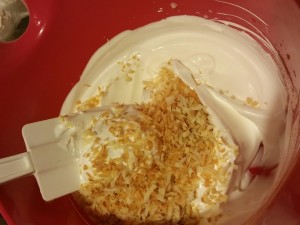 6.  Spoon into a pastry bag with a wide tip and pipe the meringue into 1½ inch cookies onto a parchment-lined baking sheet, one inch apart.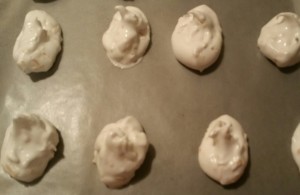 7.  Bake at 200 degrees for 2 hours.  Cool on wire rack for 15 minutes and then remove cookies from the pans.  Leave them to cool completely.
8.  Store in an airtight container for up to five days.  If cookies are chewy, heat in 200 degree oven for 10 minutes.
Recipe: Toasted Coconut Almond Meringues
Ingredients: 
3 large egg whites
1/4 teaspoon cream of tartar
3/4 cup sugar
1/2 teaspoon almond extract
1/2 cup toasted finely chopped almonds
1/2 cup toasted shredded coconut