Between the cream and the bacon, you may forget you're eating your spinach.  This recipe is perfect for your guests who are following a Ketogenic or Paleo diet.
Ingredients
2 slices bacon
3 mushrooms, sliced
½ medium onion, diced
1 clove garlic, minced
salt & pepper, to taste
9 oz bag fresh baby spinach
¼ cup cream
2 oz cream cheese, cubed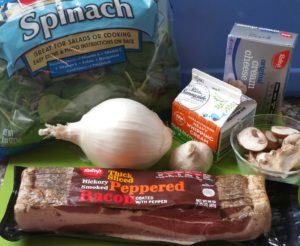 Directions
1. Fry bacon until almost crisp; drain and cut into bite-size pieces.
2. Over medium heat, sauté mushrooms, onions and garlic in the bacon drippings until onions are soft.  Add bacon.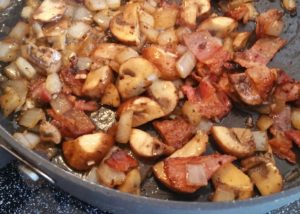 3. Season with salt and pepper and add entire bag of spinach.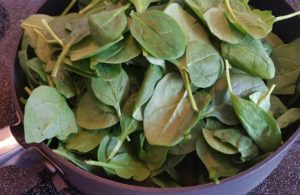 4. Stir to combine, then reduce the heat to low and cover pan with a lid so spinach can steam 3 to 4 minutes.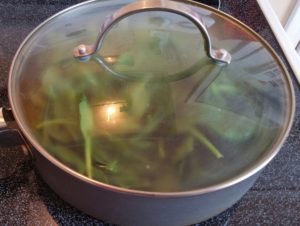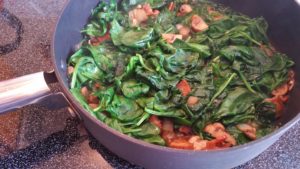 5. Add cream and cream cheese, and stir until cream cheese is melted and spinach is evenly coated.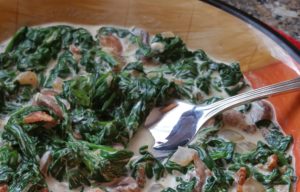 This recipe makes about 4 servings.  Multiply as needed.