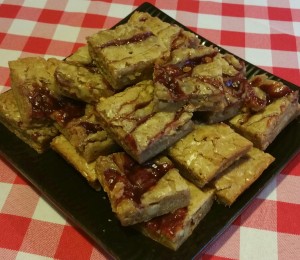 Bar cookies are so easy to make, and these Strawberry Blondies
offer a sweet change from chocolate chip.
1.  Preheat the oven to 350 degrees.  Line a baking dish with foil, leaving an overhang on two edges, and butter it well.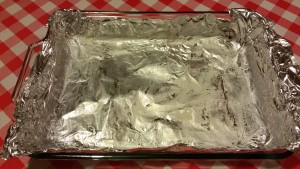 2.  In a microwave-safe bowl, melt butter with brown sugar, about 1 minute in the microwave.  Stir in the vanilla extract and the egg.
3.  Whisk together the flour, salt, and baking powder in a small bowl.  Stir into the butter mixture.  Stir in the butterscotch chips and walnuts.
4.  Pour batter into the foil-lined baking dish and spread evenly.  Drop dollops of jam on top and swirl with a knife.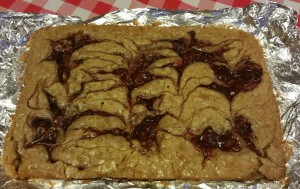 5.  Bake at 350 degrees until set, about 20 to 25 minutes.  Let cool 15 minutes on a rack, then lift out the foil and transfer the blondies to the rack to cool completely.  Remove the foil and cut into bars.
Ingredients:
4 tablespoons of butter
1 cup packed brown sugar
1½ teaspoons of vanilla
1 egg, slightly beaten
¾ cup flour
½ teaspoon salt
¼ teaspoon baking powder
¼ cup butterscotch chips
¼ cup chopped walnuts
3 tablespoons strawberry jam
Print recipe:  Strawberry Blondies