The first word of this blog is Simple.  If you're wanting an authentic eggs Benedict with homemade hollandaise sauce, you're sure to find many a great recipe on Google.  But below is a very simple, tasty and lovely casserole version of this dish.  Click here to print the Eggs Benedict Casserole Recipe or read on for step-by-step instructions.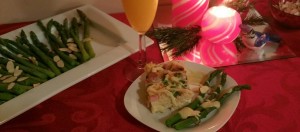 1.  Eggs Benedict is traditionally made with Canadian bacon, but I like the rich juiciness of ham.  So the first step is to dice 12 to 16 ounces of ham into half-inch cubes.  Sprinkle half the ham into a 9×13″ baking dish prepared with cooking spray.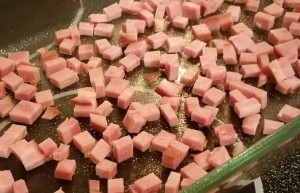 2.  Cut six English muffins into small pieces and layer them on top of the ham.  Then layer the remaining ham on top of the muffins.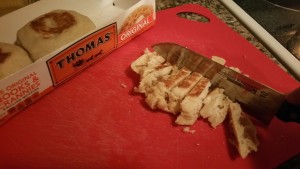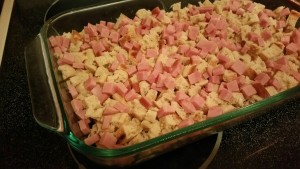 3.   In a large mixing bowl, wisk together 8 eggs, 2 cups of milk, 3 chopped green onions, 1 teaspoon onion powder, and one teaspoon salt.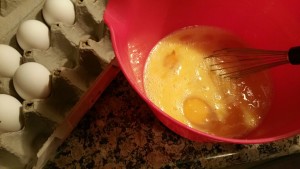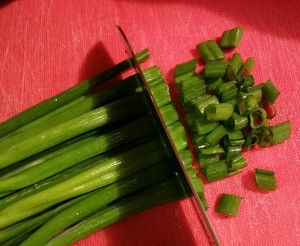 4.  Pour egg mixture over the ham and English muffins.  Cover with plastic wrap in put in the refrigerator overnight.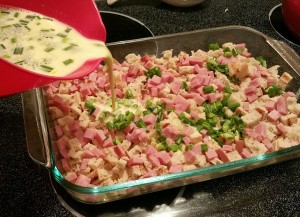 5.  Preheat oven to 375 degrees F.  Remove plastic wrap and
sprinkle paprika over casserole.  Cover with aluminum foil and bake 30 minutes.
6.  Remove foil and continue baking until eggs are completely set, about 15 minutes.
7.  Whisk together hollandaise sauce mix and one cup of milk in
medium saucepan.  Add 1/4 cup of butter and stir over medium heat until it comes to a boil.  Reduce to low heat and stir until thickened, about 1 minute.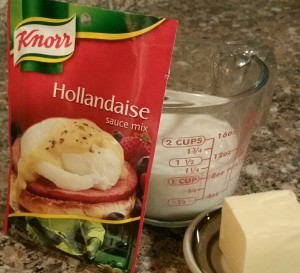 8. Drizzle sauce over casserole and serve.

Enjoy this and the many other easy brunch recipes to come.