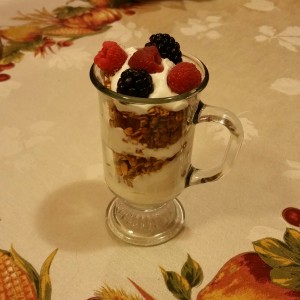 Once you discover how easy it is to make your own granola — and how wonderful fresh granola tastes — you'll never  want to settle for store-bought again.  You can add your favorite nuts, seeds, fruits and seasonings for variety or just make your own signature mix.   For an easy, yummy gift, fill a glass jar with your granola and tie a ribbon around it.
And now here's a blend specially made for Thanksgiving — Pumpkin Spice.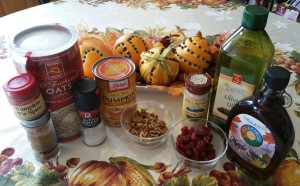 Ingredients:
2½ tablespoons olive oil
½ teaspoon sea salt
¾ teaspoon pumpkin pie spice
⅓ cup maple syrup
⅓ cup pumpkin puree
2 cups rolled oats
½ cup roughly chopped pecans
3 tablespoons sesame seeds
½ cup dried cranberries
Directions:
1.  Whisk together the olive oil, salt, pumpkin pie spice, maple syrup and pumpkin.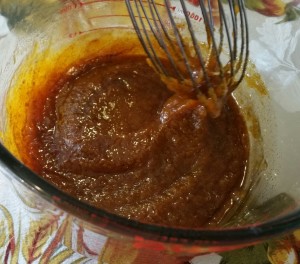 2.  Add the oats, pecans and sesame seeds and stir well.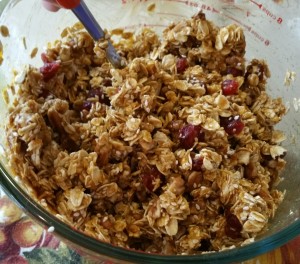 3.  Spread evenly onto a baking sheet and bake at 325 degrees until nicely browned and dry, about 40 minutes.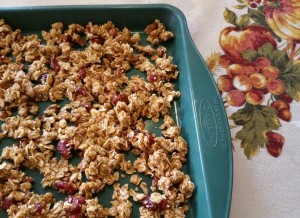 4.  Stir in dried cranberries and let cool completely.  Store in an
airtight container for up to one week.