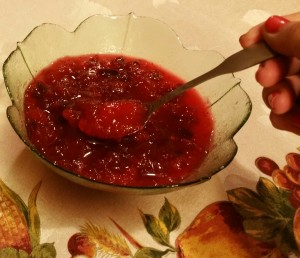 So simple to make delicious cranberry sauce and tastes ever-so-much better than the canned stuff.   It's not just for turkey dinner.  Try it over some vanilla ice cream!
Ingredients:
1 cup sugar
1 cup orange juice
12 oz cranberries
Directions:
1.   Over medium heat, stir sugar and orange juice until sugar
dissolves.
2.  Add cranberries and cook until cranberries burst, about 10 minutes.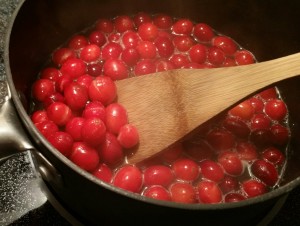 3.  Let cool for 10 minutes to serve warm or let cool completely and chill to serve cold.   The sauce thickens as it cools.