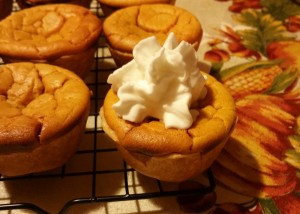 A fun and mess-free way to serve pumpkin pie — personal pumpkin pies, baked in a muffin tin.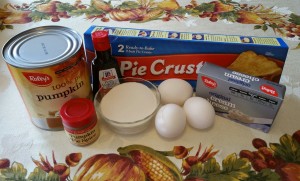 Ingredients:
2 refrigerated ready-to-roll pie crust
½ cup sugar
8 oz. cream cheese, softened
1 cup canned pumpkin
1 teaspoon vanilla
3 eggs
1 teaspoon pumpkin pie spice
Whipped cream, optional
1.  Roll out dough. Use a 4-inch round cup or bowl to cut out 12 circles. Place each circle in a greased muffin tin. Press into the bottom and the sides of the muffin tin.  Use a fork to score the bottom so the crust doesn't bubble up while baking.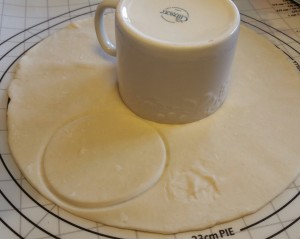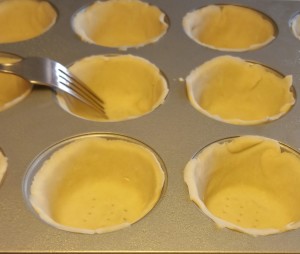 2.  Mix sugar, pumpkin, vanilla, eggs, cream cheese and pumpkin spice until smooth.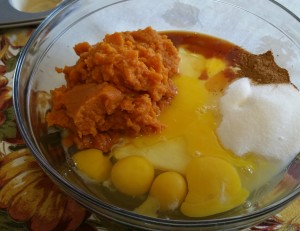 3.  Pour the pumpkin filling into each muffin tin, filling to the rim.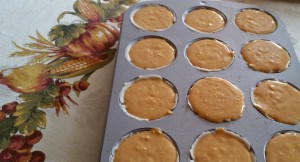 4.  Bake for 15 minutes at 425 degrees. Turn the heat down to 350 degrees and bake another 25 minutes or so, until a toothpick inserted in the center comes out clean. Let cool on a wire rack for at least an hour for the pumpkin filling to set.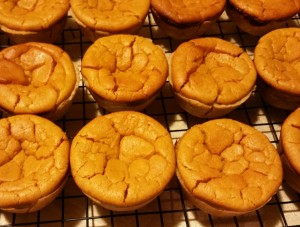 Serve with a dollop (or two) of whipped cream.