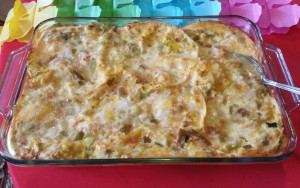 Quick, easy, overnight casserole with a wonderful Southwest flavor.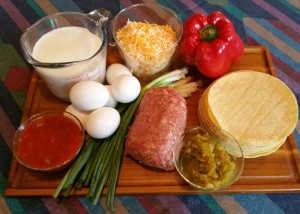 Sauté a pound of sausage, green onions and red pepper in a large skillet over medium heat until sausage is browned, about 8 minutes.  Drain off excess fat.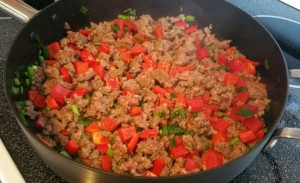 In a 9″x13″ buttered baking dish, layer corn tortillas, half of the sausage mixture,  and a cup of shredded cheese.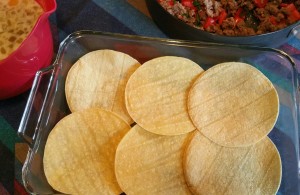 Repeat another layer of tortillas, sausage mixture and cheese.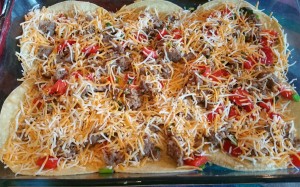 Top with a third layer of tortillas and press down.  Cover with another cup of cheese.
In medium mixing bowl, combine 3 cups of milk, 1/2 teaspoon of salt, a cup picante sauce, a can of diced chilies and 6 eggs.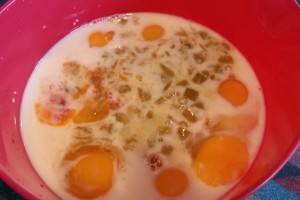 Pour over the tortillas, cover with plastic wrap and refrigerate at least an hour (up to overnight).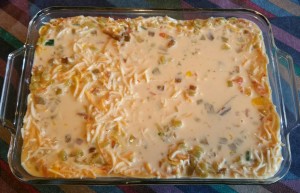 Preheat oven to 325 degrees.  Remove plastic wrap and bake for 40 to 45 minutes.  Let stand 10 minutes before serving.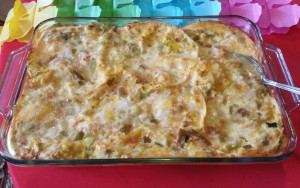 Printer-friendly recipe:  Tex Mex Strata