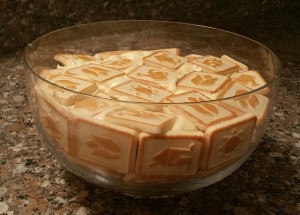 True Confession: 
I didn't adapt this recipe in the least.  Took it straight from Paula Deen's website.  In fact, I can't imagine a single way to improve upon it.  It is easy to make and such a hit at parties.  Personally I can ONLY make it when I'm taking it to a party or I'll eat every ounce if home alone with it.
You can get the recipe on Paula Deen's website:
http://www.pauladeen.com/not-yo-mamas-banana-pudding.  But since you're already here, I'll go ahead and share the recipe with you myself.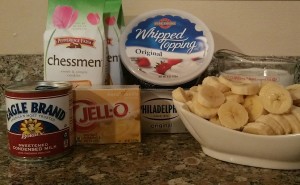 1.  Line a 9″x13″ baking dish (or in my case, a large glass bowl) with Pepperidge Farm Chessman Cookies.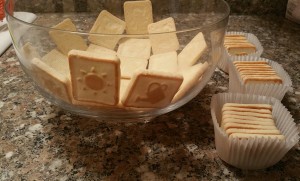 2.  Then slice six to eight bananas and spread those across the cookies.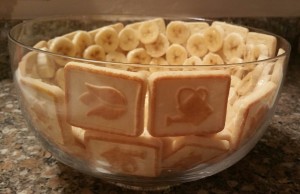 3.  In one mixing bowl, mix 2 cups milk and a 5oz box of French Vanilla Jello Instant Pudding Mix.    In another mixing bowl, mix 8oz softened cream cheese and one can of sweetened condensed milk.  (You see what makes this banana pudding so incredible?)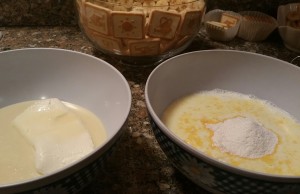 4.  Fold a 12oz container of whipped topping into the cream cheese mixture.  Then fold the pudding into that mixture.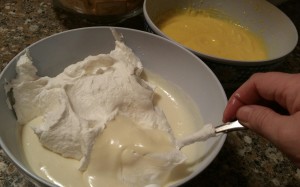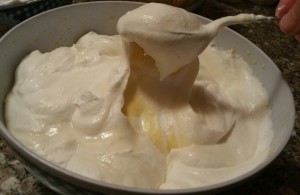 5.  Refrigerate until ready to serve, which hopefully won't be long!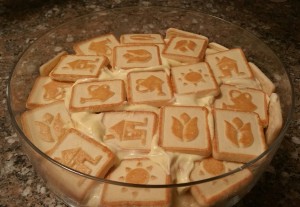 Printer-friendly recipe:  Not Yo' Mama's Banana Pudding