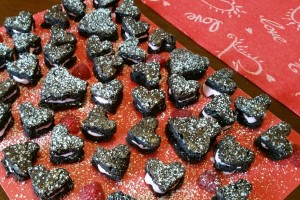 These brownies were a hit at my Valentine's brunch and are so
simple to make.
You can make brownies from scratch if you like, but I think some of the box mixes out there are as good as any brownies I've tasted and certainly a lot simpler to make.  And you can make your own icing from scratch, too, but I chose the simpler path of using canned
frosting.  Below I'll explain how I used fresh raspberries in the creamy frosting and share with you some tips for creating these special Valentine's brownies.
Ingredients:
Fudgy brownies (from the bakery, box mix or from scratch)
Buttercream frosting (canned or freshly made)
1 cup of fresh raspberries
Directions:
 Line a 13″x9″ pan with foil so the edges hang over the sides.  Spray with cooking spray.
2.  Bake the brownies, following the box instructions or your own recipe.
3.  Let them cool completely. Lift the brownies out of the pan using the excess foil.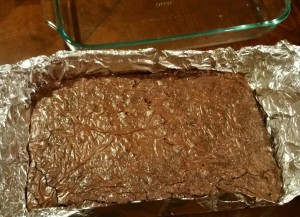 4.  Use heart-shaped cookie cutters to cut out the brownies.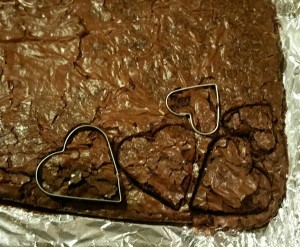 5.  Slice each brownie in half horizontally and lay the bottom half on the serving tray.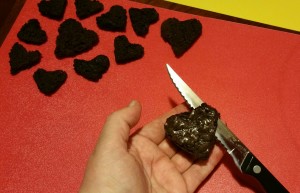 6.  In a small saucepan, add the raspberries and cook over medium heat until the raspberries begin to break down, about 5 minutes.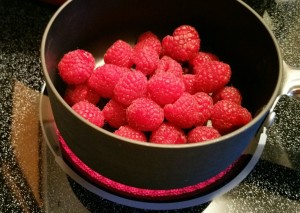 7.  Put the raspberries into a strainer and press out the juice.  Let the juice cool.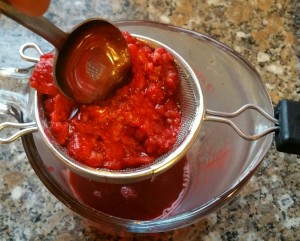 8.  Stir the raspberry juice into the buttercream frosting, and put into a pastry bag with a small tip.  Pipe the frosting onto the bottom half of each heart brownie.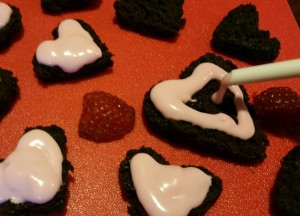 9.  Put the top half of each brownie on top of the corresponding iced bottom half.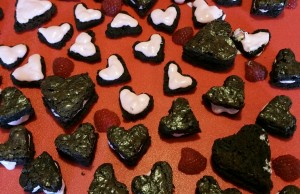 10.  Sprinkle with powdered sugar.